---
The Neolife Clinic, always at the forefront of anti-ageing medicine now offers this innovative melatonin cream to its clients.
As of this month, Neolife's clients will be able to benefit from this new anti-ageing product which is the result of research conducted by Germaine Escames and Darío Acuña who are both members of the Neolife clinic's medical advisory team.
---
Neolife already offers its clients two types of melatonin cream which are: MEL13 -for young skin- and MEL13 Plus – for mature skin-.
As their own creators affirm (Dr. Acuña-Castroviejo and Dr. Escames, co-directors at the International Melatonin Institute), it is not a cosmetic treatment like the ones which already exist on the market but a treatment which is designed for the sole purpose of protecting and regenerating the skin. This is where the preventive character arises, in keeping with the philosophy of the Neolife clinic, a European benchmark in preventive anti-ageing medicine.
By using this cream, which includes melatonin and coenzyme Q10, the active ingredients are able to enter the mitochondria and activate it to produce the energy required for the cell to function properly. The result includes an increase in the synthesis of proteins such as collagen and elastin, an increase in hyaluronic acid, as well as other skin components; which results in total regeneration of the skin. As such, MEL13 not only regenerates but also prevents damage caused by the ageing processing.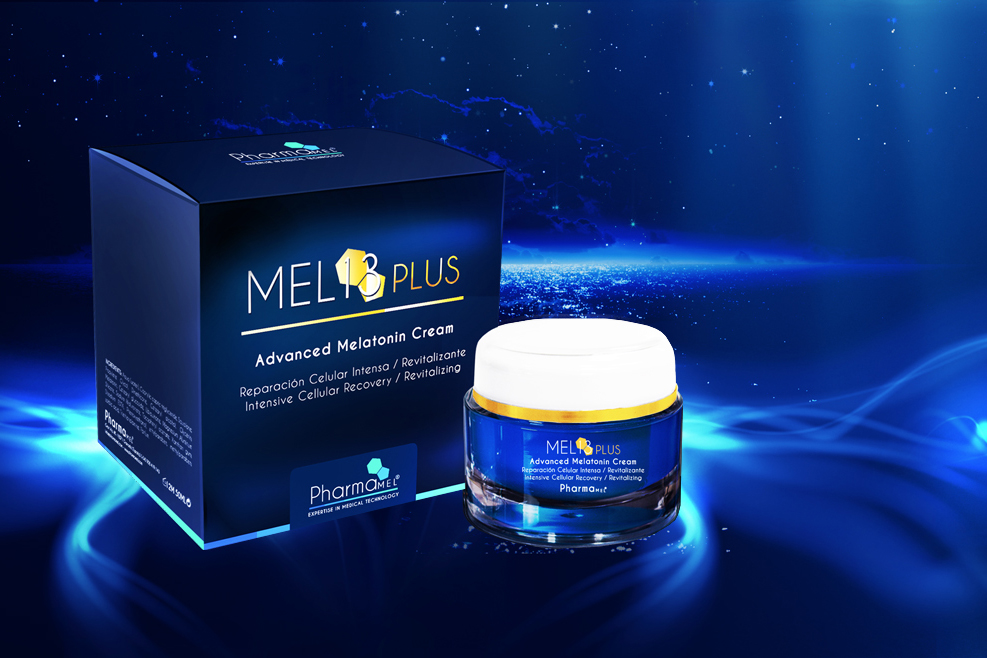 The benefits of the MEL13 melatonin cream include:
Repair and regeneration of damaged cells
Wrinkles visibly diminish
Improved hydration and strengthening of the skin
Anti-free radical effect
Recovery and maintenance of skin elasticity and smoothness
Intensive regeneration of the skin
There are two types of melatonin cream:
Mel13
Designed for the cellular protection and nutrition of younger skin.
Recommendation: use during the day on the face and neck after cleansing and toning. Protects the skin from environmental pollution and oxidative stress.
Mel13 Plus
For a more intensive repair and cellular rehabilitation designed for more mature skins.
Recommendation: use during the night on the face and neck after cleansing and toning. Regenerates the skin and repairs visible signs of ageing.