PERSONALIZED LIFESTYLE HABITS
Exercise
The absence of physical activity has been recognized by the World Health Organization (WHO) as one of the factors most associated with increased mortality in our society. Exercise is one of the pillars included in our programs and we consider it a key part of our lifestyle habits. 
Those who think they have no time for physical exercise will, sooner or later, have to find time for illness.
(Edward Stanley)
At Neolife, we prescribe personalized programs to all our clients. Exercise plays a key role in preventing disease and improving quality of life. Among all our patients, we may identify three groups: 
WHAT TYPE OF EXERCISE IS THE MOST RECOMMENDED?
Although there are many forms of exercise and variants (intensity, frequency, type), our motto at Neolife is: 
It's always better to do something, than nothing at all. 
So the best sport for you, is the one you enjoy the most. 
Although physical exercise should be customized, it is important to understand what science and the latest studies show, for each type: 
HIIT (HIGH INTENSITY INTERVAL TRAINING) and SIT (SPRINT INTERVAL TRAINING)
Compared to moderate or intense exercise, continuothis type of training has shown significantly greater benefits, in terms of fat loss. Moreover, scientific evidence indicates that, contrary to what you might think, this is the most suitable type of training for two groups of individuals: the obese and the elderly. There is evidence that in these populations , interval training increases functional capacity and improves health parameters.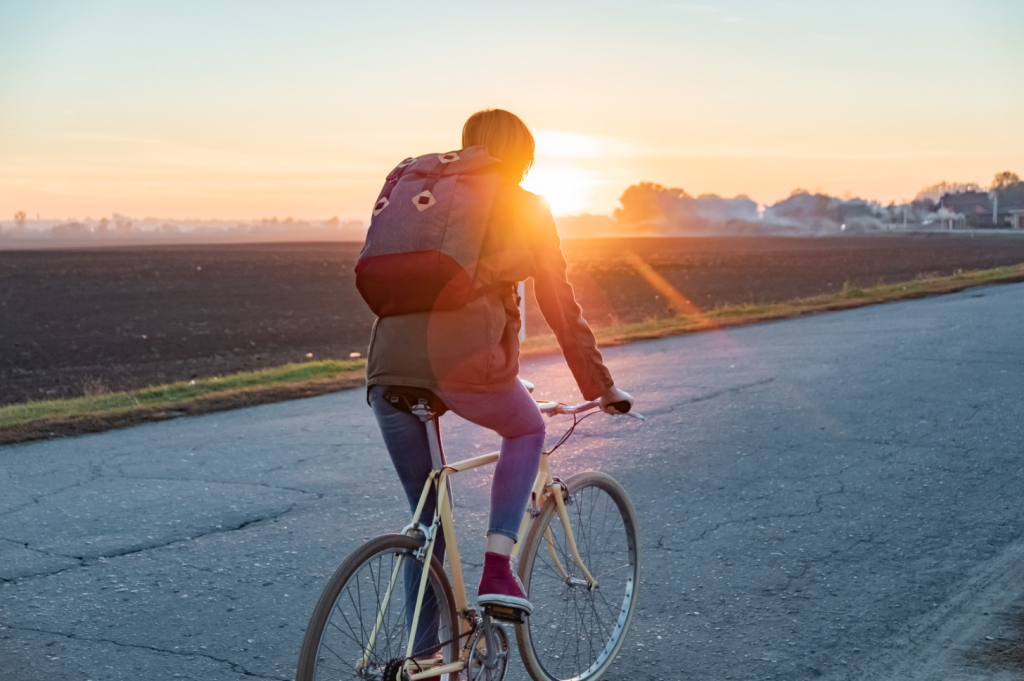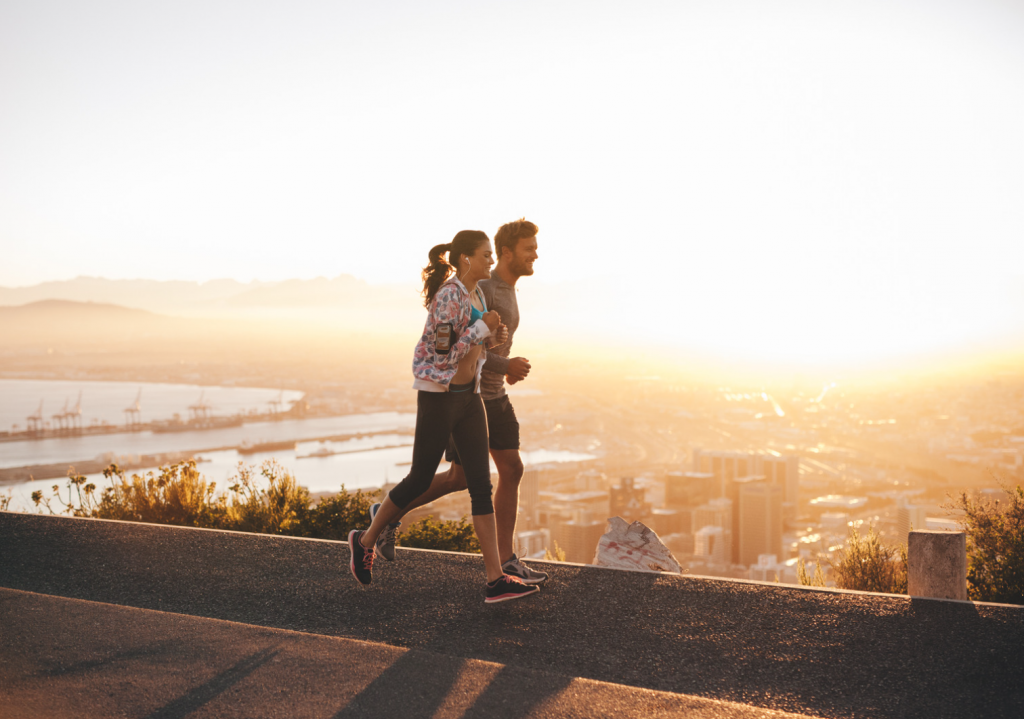 Static strength exercise is recommended, as opposed to the traditional position of only performing dynamic or aerobic exercises (walking, swimming, running, or bicycle riding), as recent scientific evidence indicates, that it may outperform aerobic exercise, in many of those aspects that decline with the aging process, and lead to frailty and disease. In addition to improving glycemic and lipid profile –, like aerobic exercise–, there is now evidence that it leads to improvements at the cardiovascular level, by itself, even in patients with heart failure. Moreover, , it increases muscle mass, bone density, and according to the conducted studies, leads to higher perceptions of quality of life.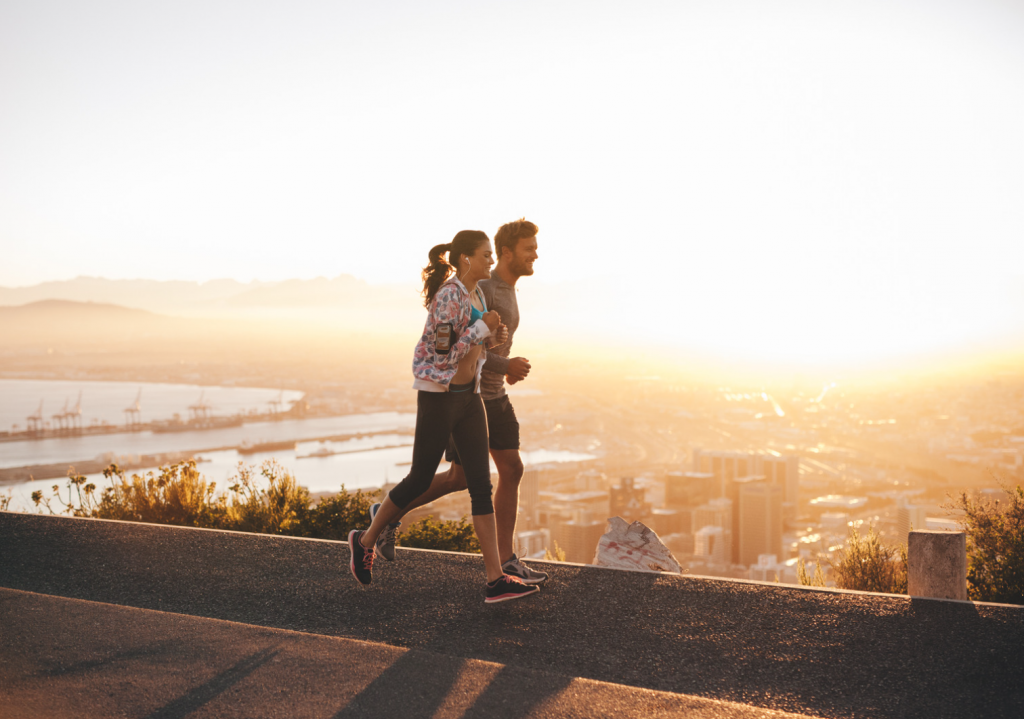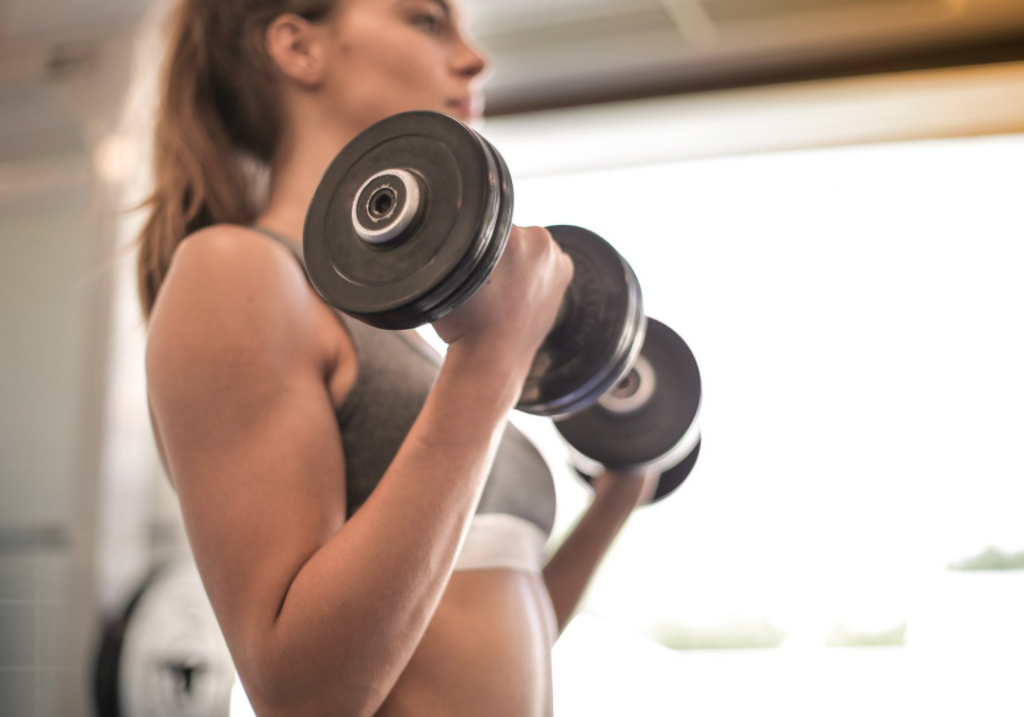 Currently, the majority of clinical guidelines on physical exercise , recommend that elderly individuals complete at least 150 minutes of moderate to intense aerobic exercise each week or 75 minutes of vigorous exercise, to reduce the incidence of chronic disease and loss of functionality . The regular practice of aerobic exercise improves peak oxygen consumption, physical function, glycemic control and insulin function, oxidative capacity, overall cardiovascular risk with higher HDL cholesterol and lower LDL cholesterol and triglycerides, lower cancer incidence and recurrence, and a better quality of life and increased immunity.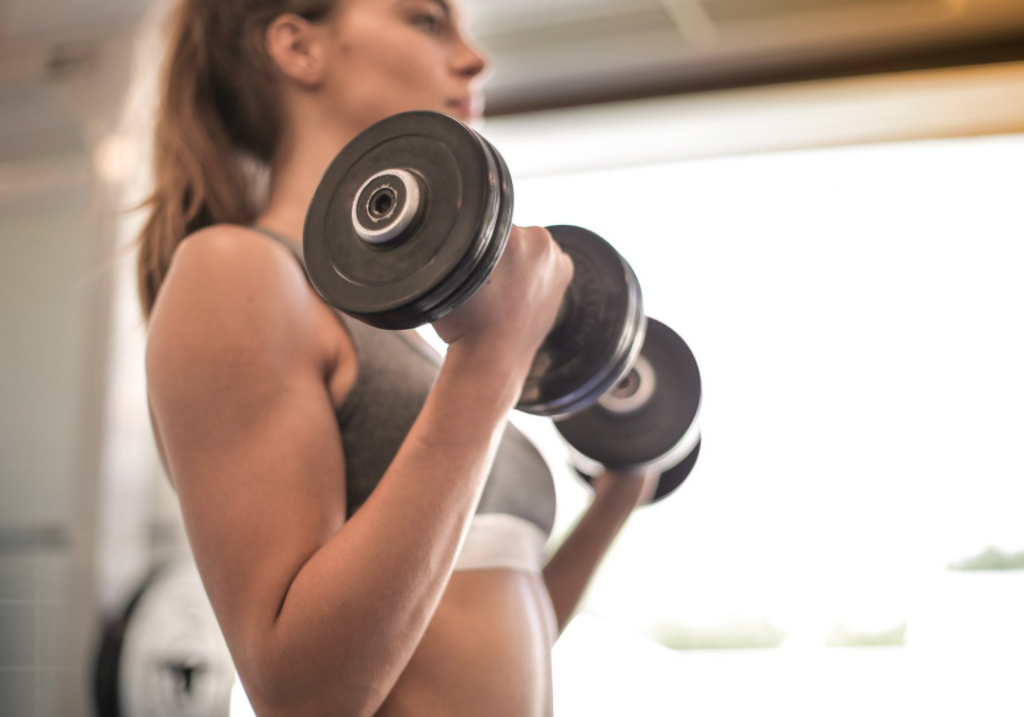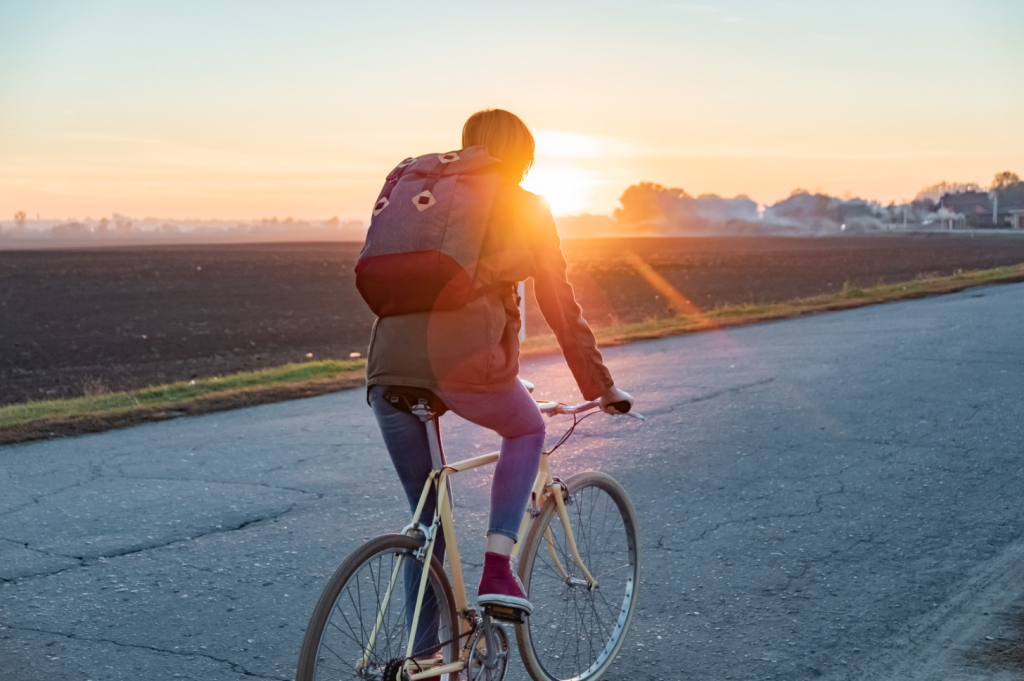 WHY IS IT IMPORTANT TO BE PHYSICALLY ACTIVE?
Being active has several positive health effects, both physical and mental. It may even help you live longer: scientific studies have observed that patients who spend more hours sitting for longer intervals, without getting up, have twice the mortality rate for any cause, in comparison to those with shorter sitting intervals. 
Preventive medicine advocates for the importance of being physically active and having a weekly exercise routine . These are only a few ,of its many benefits: 
As we age, we tend to lose muscle mass and functionality, which may lead to injury and disability, as well as a higher risk of sarcopenia and osteoporosis.  
Regular exercise plays a vital role in building and maintaining strong muscles and bones, and in increasing metabolic rate (burning more calories and aiding in weight loss). 
Exercise also helps to increase bone mineral density, and this prevents osteoporosis in the future. 
Exercise can increase energy levels in both healthy and sick people, for example, those diagnosed with chronic fatigue syndrome (CFS), as well as other serious illnesses. 
It improves mood and decreases feelings of depression, anxiety, and stress. It may increase the production of endorphins, which help produce positive feelings and reduce the perception of pain. 
A lack of regular physical activity is a primary cause of chronic disease. Regular exercise has been shown to improve insulin sensitivity, cardiovascular capacity, and body composition, and to lower blood pressure and blood lipid levels. So, a lack of regular exercise, even in the short term, may lead to significant increases in abdominal fat, which increases the risk of type 2 diabetes, cardiovascular disease, and death.
Moderate exercise can increase the body's production of natural antioxidants, which helps protect cells.
It also contributes to the improvement of the immune system, which over the years can be altered, developing a higher risk of diseases. 
Moreover, by stimulating blood flow and inducing adaptations of skin cells, it delays the onset of skin aging. 
Exercise helps patients with chronic pain improve their quality of life. It has been shown that it can increase pain tolerance and decrease pain perception . 
Exercise has been shown to stimulate sexual desire. Regular exercise can strengthen the cardiovascular system, improve blood circulation, tone muscles, and improve flexibility, all of which can improve sexual performance, pleasure, and the frequency of sexual activity. 
Regular exercise can help you relax and sleep better. One study showed that 150 minutes of moderate to vigorous activity per week, can provide up to a 65% improvement in sleep quality. 
Regular physical activity lowers the levels of inflammation in our body, even in a measurable way, preventing cardiovascular damage caused by the said inflammation. It also helps to improve the levels of hormones that maintain our muscles, such as testosterone, dehydroepiandrosterone,  or growth hormone, all of which suffer an abrupt decline with age.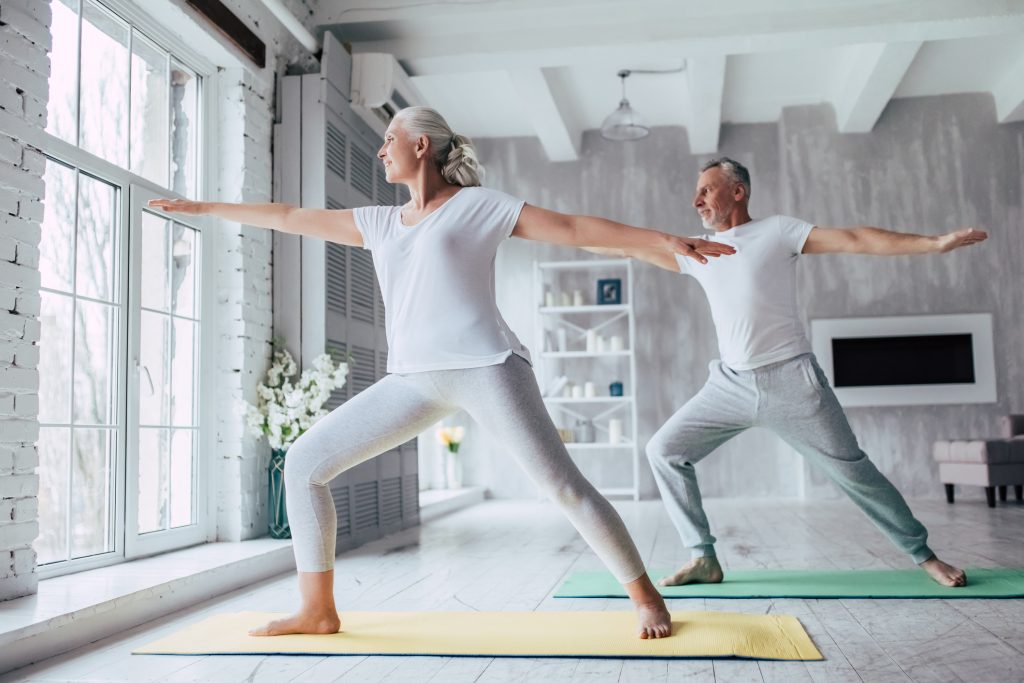 THE BENEFITS OF EXERCISE CORNERSTONE IN OUR BLOG