Nutritional prevention is essential to avoid many diseases, which silently rob years from our lives, such as being overweight, obesity, diabetes, high blood pressure, cancer, cardiovascular, , and neurodegenerative diseases, etc. For this reason, we believe Nutrition is one of the fundament cornerstones of Neolife's Follow-up Programs. 
The food you eat can be the most powerful form of medicine, or the slowest form of poison
(Ann Wigmore)
At Neolife, advanced nutrition is prescribed as part of our programs, whenever it is needed, for those individuals who: 
WHAT ARE THE EFFECTS OF A POOR DIET ON OUR BODY?
The nutrient deficiencies and imbalances that accompany an inadequate diet, include modular factors of sustained inflammation, resulting in chronic non-communicable diseases. Good level of nutrition is one of the main determinants of an individual's health. 
Although more research and clinical trials, associating food and dietary components in the cause and protection from these diseases , making healthy food choices, together with healthy lifestyle habits, are the biggest modifiable determinants in the risk of suffering from these diseases. 
AN EXCESS OF UNHEALTHY NUTRIENTS
The Western diet is characterized by diets rich in processed foods , in food products like –processed meats, pastries, sweets, snacks–, the use of poor quality vegetable oils, and a high daily consumption of sugar and sugary drinks, added salt, and a regular consumption of sugary drinks and alcohol. The high amount of energy and low nutrient density in this unhealthy diet results in a higher risk of various pathologies.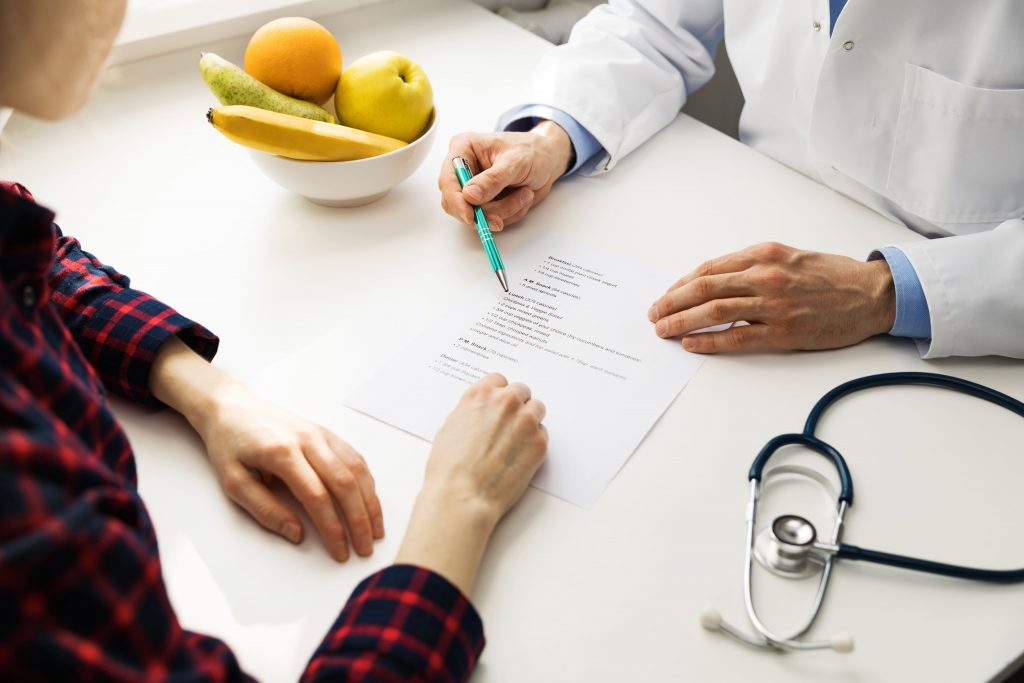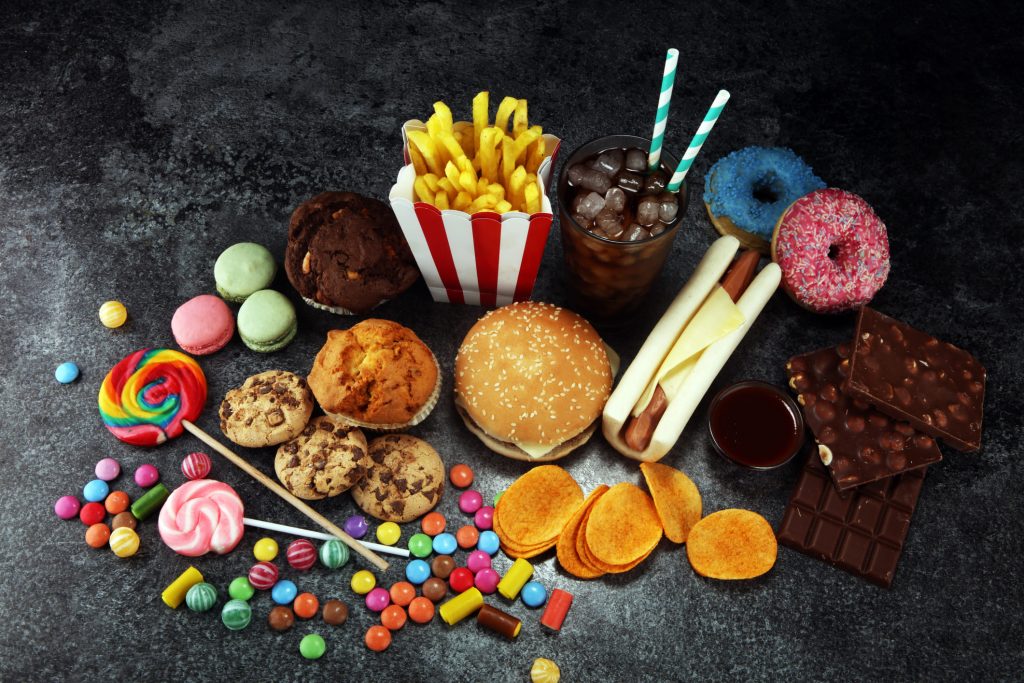 DEFICIENCY OF HEALTHY NUTRIENTS
Numerous studies have shown that diets poor in whole grains, fish, and,plant-based foods, –like those that contain fruits, vegetables, nuts, dried fruits, and legumes–, increase the risk of diseases. The Mediterranean diet includes these foods, and there is ample evidence that this type of diet lowers cardiometabolic risk factors. 
In short, it is safe to say that a poor diet and habits have a direct impact on the higher incidence of disease. 
So, for example, each daily serving of processed meat is associated with a 42% higher risk of coronary heart disease or a a higher consumption of alcohol is associated with higher cardiovascular risk . It also causes reflux and has been shown to have a direct irritant effect on the esophageal mucosa, compromising its function and increasing the risk of various types of cancer, such as esophageal and stomach cancers.
By contrast, evidence shows that whole-grain cereals may protect against insulin resistance and the development of type 2 diabetes, with a reduction of   32% in terms of risk of suffering from these diseases, or that the consumption of fruit also appears to be associated with a reduction in gastric cancer. 
WE CAN'T CHOOSE OUR AGE, BUT WE CAN CHOOSE HOW WE AGE.
WHY IS NEOLIFE NUTRITION DIFFERENT?
Each individual's balance depends on a series of interrelated mechanisms. What sets us apart and the key tol our success is based on: 
Team of professional, certified dieticians and nutritionists that are experts in Age Management Medicine. The great results obtained are the result of continuous work that includes, in addition to nutrition,the emotional support to achieve goals and create lifelong healthy habits and lifestyles.
Our teams of doctors and nutritionists are united around our clients, applying an innovative and cutting-edge interdisciplinary approach that ensures success. Comprehensive care, control, and optimization provide synergies that maximize results.
Everyday actions and habits count, and the modification of long-lasting habits – is the key to avoid 'rebound diets', from which we should all flee.
Our team of medical, nutritional, and exercise experts identifies each individual's situation and implements a customized medical and nutritional follow-up, which is adjusted based on the patient's progress and the goals set.
As we age, it becomes increasingly harder to maintain or lose weight. This has a physiological explanation: there is a metabolic and hormonal imbalance ( perimenopause and menopause in women and andropause in men) . Doctors and nutritionists work to monitor and mitigate these effects while modifying nutritional habits.
We owe our success rate to the application of scientifically endorsed protocols and Neolife's remarkable experience in the science of antiaging, nutrition and medicine, which allows our professionals to acquire knowledge with a clearly preventive and wellness-enhancing purpose.
RESULTS OF NEOLIFE PROGRAMS ON BIOMARKERS ASSOCIATED WITH NUTRITION
Some examples of altered biomarkers, which we manage to revert in our patients through adequate nutrition, are: 
THE BENEFITS OF THE NUTRITION CORNERSTONE IN OUR BLOG