---
Aging is characterized by a decrease in certain hormones during perimenopause, which intensifies during menopause, and drastically drops after menopause.
This decrease in estrogen, testosterone, and progesterone is compounded by the physical and psychological changes, which to a greater or lesser extent accompany aging. All these changes, which start from the age of 30, and also depend on other factors, can be prevented and treated with a protocol that addresses the causes and consequences of aging, through regenerative aesthetic medicine and anti-aging preventive medicine.
Dr. Ruth García Moro – Neolife Medical Team
---
Stages in a woman's aging process and how to prevent it
In general, it is varies a great deal, but we could say that between the ages of 30 and 40 the first signs of aging begin.
Hormone levels begin to drop, mainly leading to the loss of collagen and elastin in the skin and decreasing their antioxidant function. This causes the onset of loss of firmness, luminosity, and elasticity, and the appearance of the first wrinkles resulting from muscle movement and the beginning of alterations in the skin.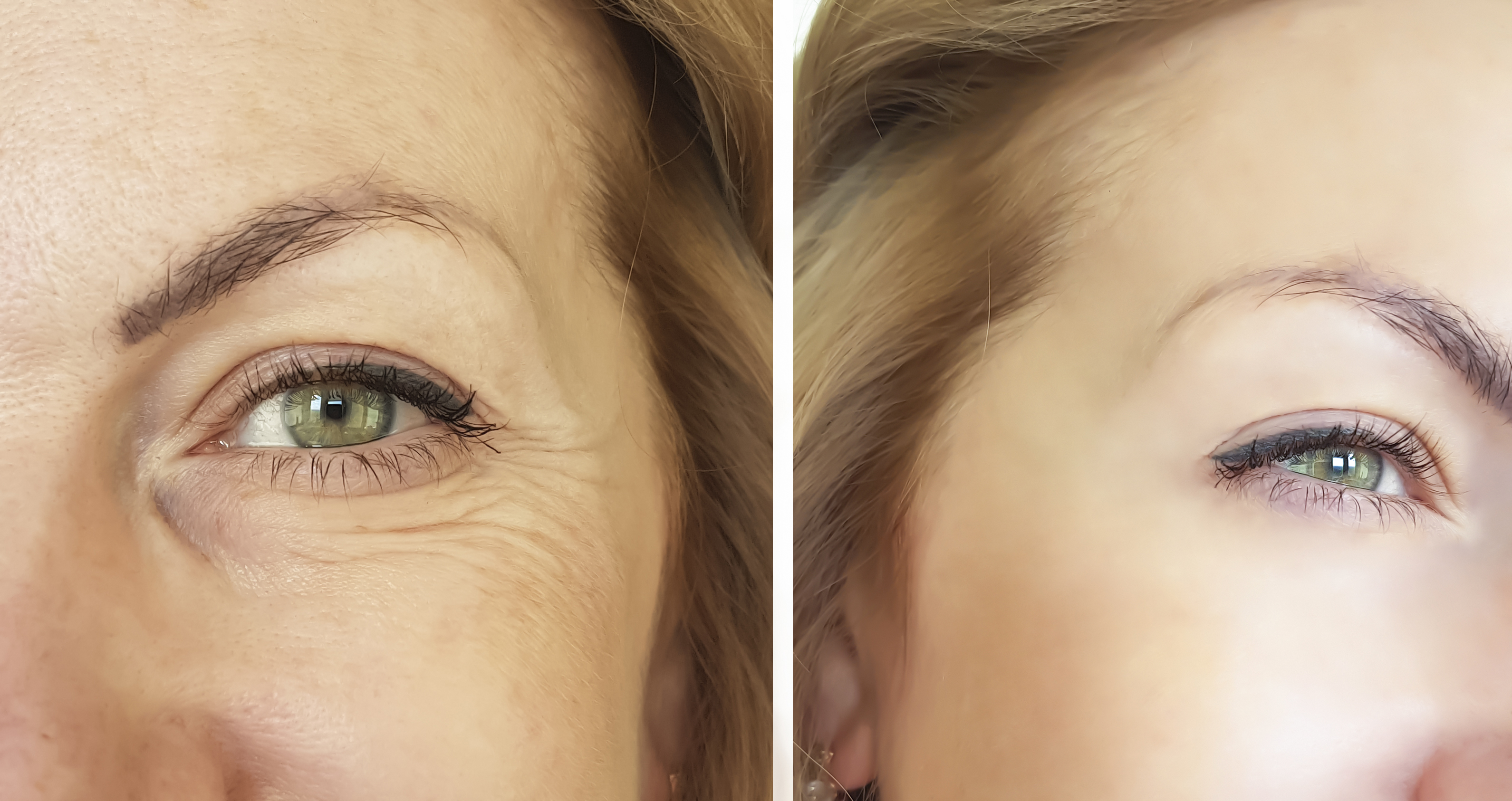 These alterations continue to evolve, becoming more evident between the ages of 40 and 50, as, in addition to other changes in the tissues due to the causes already described, there's a bigger drop in the hormonal level, which at 50 years of age is usually below 50% of the levels present in youth. These alterations take place throughout all body tissues: the skin continues to lose its youthful appearance.
There is a displacement and rupture in the subcutaneous fatty layer, associated with hyper or hypotrophy. Ligaments and muscles suffer from hyperlaxity and atrophy. Deep fatty compartments move and increase or decrease. There is bone loss, and since it's the support of other structures, this exacerbates the visible signs of aging.
After menopause all these changes that come with aging are aggravated by a drastic decrease in hormonal levels, which means the progression of the aging process will be much more visible.
Action and treatment protocol
After almost 20 years of experience in aesthetic medicine, I have developed a regenerative aesthetic medical protocol, which together with the anti-aging medicine experts at Neolife, achieves results with a high degree of satisfaction. In short, the 5R Technique consists of:
1R (Multilayer Renew), a technique that combines in a single session the treatment of the different layers of the skin, after a personalized preparation of the skin at home. It includes different techniques that boost the skin's self-regeneration through peelings, mesotherapy of the patient's own growth factors, vitamins, minerals, hyaluronic acid, and photodynamic therapy. With it, we manage to improve luminosity, remove stains, combat the loss of suppleness, as well as prevent skin cancer. This technique allows the patient to go on with her normal life, without the need for any recovery time.
2R redensification, through a personalized, immediate, and painless technique that uses stimulators of type 1 collagen (the type that is lost in the aging process), we manage to redensify the skin and subcutaneous cell tissue, helping to redefine and revitalize these skin layers.
3R repositioning of displaced surface fat and treatment of sagging, through the use of different tension systems that generate collagen bridges.
4R refill, we fill the different compartments or volumes lost in areas that suffered an important loss of fat, bone resorption, or any special areas that may need it.
5R restitution, the program will obtain optimal results if hormonal replacement is carried out in conjunction with a comprehensive preventive medicine program, together with a nutrition plan adapted to each individual's needs and a healthy habits plan (exercise, rest, quitting smoking). This program is intended for people who want to obtain natural prevention and rejuvenation as the result.
Its application is determined by each patient's personalized study, which results in customized management, based on their needs after a prior medical assessment.
From the age of 30, we start the preventive work, and depending on the age of the patient arriving for the first time, we offer a treatment that includes all, or maybe only part of the steps, based on their needs, requirements, and expectations.